It's a gift for

because she was really kind with me.
I finally did a background in red/black/white colors with lots of sparkles, shiny things.
I hope you like it <3
It's only for *sakuraGx4nina's use.




I do custom box background commissions.
A background like this would only costs 40

.
More info here :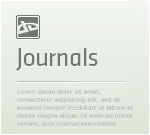 Custom box backgrounds commissions [OPEN]I mainly post commissions on this account, but I created a second account to post the commissions that I don't post on this one.
Second account : :iconoce3d-rainbow: :devoce3d-rainbow:

Not animated background :
Simple background : 20 :points:
Samples : :thumb319150179::thumb319149949:

Normal background : 40 :points:
Samples : :thumb319852737::thumb318559593::thumb312684630::thumb312479209::thumb312685830::thumb318772949:

:iconlacybowplz::iconlacybowplz::iconlacybowplz::iconlacybowplz::iconlacybowplz::iconlacybowplz::iconlacybowplz::iconlacybowplz::iconlacybowplz:
Animated background : 50-80 :points: (depends of the animation).
:thum